Designing A Fail-proof Closed Loop Feedback Process
Takeaways
The history of feedback goes a long way back. The first written customer complaint was found on a clay tablet from 4000 years ago. Feedback systems & technology have changed ever since. Dynasties have fallen, empires have been built- yet one thing stays the same. The significance of closing the feedback loop!
The sole purpose of collecting feedback is to improve and evolve your brand into something better. It's all about establishing a better brand position in the industry. Sadly, not many are enthusiastic to close the feedback loop, and their entire feedback process loses its meaning. Voice of Customer or VoC program lets you create and follow specific guidelines to keep your survey findings impactful.
Take Action on your Surveys
Ask some questions, gather the answers for it, then you're off running around making the changes, and gaining new insights. Sounds pretty straightforward, doesn't it?. Getting your hands on real actionable data is harder than it seems. Formulate a voice of customer program that suits your brand and its objectives best. Keep closing the feedback loop process scalable throughout your organization.
Avoid vagueness in your business regarding whose responsibility it is to take action on surveys conducted. Having an expertly designed VoC helps you keep the entire feedback journey seamless and productive.
Make it Personal
Following up with every customer of yours is imperative for a Voice of Customer program to be a success. When your customer has raised a concern or an issue, follow-up immediately. Help your clients resolve their troubles as smoothly as possible. This adds to creating a positive brand experience. Studies state that customers who had a faster & proper solution for their issues are more satisfied than a customer who never had an issue with your brand. What does that tell you? Even if you have tons and tons of feedback, follow-up with every individual customer and help them attain a pleasant experience with your product or services.
Make your customers feel heard and valued. Triggered, robotic messages can never replace the reassurance that your team can provide. Make the experience personal & build a stronger customer relationship.
Share the Findings with Stakeholders
The gap between the feedback and the impact it has actually brought gets bigger and bigger with every round of surveys. The lack of responsible stakeholders to manage the actions to be taken tampers the survey process. The feedback program doesn't end with just gathering the responses. Once the data is collected, the results should be shared with the right stakeholders after analyzing it. The responsible departments then should start working on the insights obtained. For instance, your survey has responses about the customer support team, share it to the respective team. This way, the team gets to know what the customers honestly think of them- the good and the bad. The Voice of Customer program should run like a well-oiled machine for it to be a success.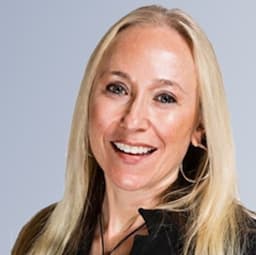 Annette Franz
Founder & CEO, CX Journey

A keynote speaker, coach, consultant, facilitator, influencer, thought leader - Annette Franz takes on every role to create a soothing customer and employee experience. She has over 25 years of experience helping clients and vendors understand their employees and customers and designing strategies after identifying what drives retention, satisfaction, engagement, and the overall experience.

Annette Franz is regularly recognized as a top thought leader in Customer Experience. She serves as Immediate Past Chair of the Board of Directors of the Customer Experience Professionals Association as well as an Advisory Board Member for CX@UCI.