Reports
Free E-Books, Reports, Resources and more to help you grow. Thousands of peers have benefitted from it, no fluff or sales pitches, just quality information and insights.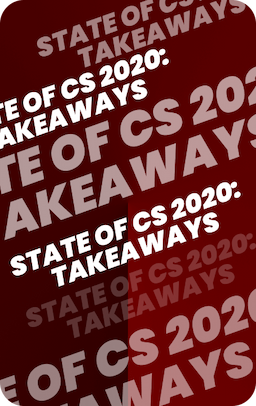 State of CS 2020: Takeaways
The report reflects the research including professionals from 126 companies across the globe. The study revealed many critical attributes of Customer Success & can serve as a credible resource for Customer Success professionals for 2021.