SurveySparrow's chat-like surveys already promise an impressive 40% increase in completion rates. But now we have something else up our sleeve: conversational surveys  (slow drumroll perhaps?)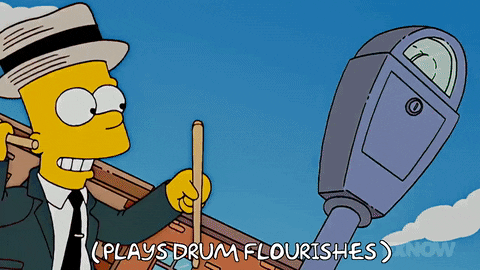 Let's tell you how it all started!
Our Sales and Customer Success teams noticed a trend: a growing number of  inquiries on diverse question types like Matrix Question Type, Rank Order, Drop Down, and so on.
So we had two options in front of us:
Accommodate these features into the existing interface.
Build a new one altogether.
A series of brainstorming sessions and design contemplations later, our Conversational Survey Form was born.
Our Senior Visualizer conceptualized the idea, and the sleek conversational survey form was designed. Now it was time for our engineering team to get started. A tireless bunch of programmers burned the midnight oil for a month to make this a reality.
As our Head of Engineering says,
We were disappointed each time a user came to us with a new question type, and accommodating that into our chat-like interface wouldn't be suitable. But now with conversational forms, we can not only include such diverse and complex question types but also proudly present a survey tool that offers innovative modes of the survey experience.
How to create a conversational survey on SurveySparrow
Survey anywhere. Cancel anytime. Sign up below to try all of our conversational survey features for free, for fourteen days.
14-Day Free Trial • No Credit Card Required • No Strings Attached
Related: 12 Top AI Conversational Platforms for 2022
So what makes conversational surveys tick?
SurveySparrow can now support a multitude of question types like Matrix Question Type, Rank Order, Contact Form, Picture Choice, Drop Down in our conversational surveys – to name a few. Neat!
You can use Skip Logic and Display Logic to personalize the conversation according to your respondent's answer choices.
You can turn on Voice Transcription for the open-ended questions. This lets your respondents answer in greater clarity and detail.
Make surveys feel like less of a chore and more fun. Create striking survey themes with advanced customization, CSS and video surveys.
Deliver a more pleasant user-experience with multiple survey sharing options like email, SMS, QR codes, embeds, and web links.
Use conversational survey logics to give your chatbots a personality.
Provide better customer support, with SurveySparrow's ticketing functionality. This lets you turn unhappy survey responses into tickets, and assign them to a team member for follow-up.
Boost your online reputation with regular check-ins and follow-ups through conversational surveys.
Related: How Conversational Forms Can Increase Survey Response Rates
So now, you have in hand a great online survey tool which has both conversational surveys and chat-like interface. What the end user must view, you decide; just pick the theme while you build the survey. So go ahead and give it a try!Love,
From all of us at SurveySparrow!