Unless you don't belong to civilization, it is impossible that you have never seen a GIF in your life. It has become part of our everyday life and they are here to stay- no questions about that. You can express your feelings in the most animated way with GIFs. With a smartphone in almost every hand and the fact that we keep documenting our lives at every point, we have a treasure trove of content idling away on them. You can easily create GIFs from your photos and videos that are stored on your smartphones.  Thankfully, there are GIFs that you can make with ease that doesn't require you to head to Udemy.com and spend five hours to create one.
What is a GIF?
Let's give you the simplest explanation for a GIF- it is just an image, an animated image to be exact. The unique thing about the GIF format is that it can be used to create animated images. GIFs aren't videos as such and we agree that anyone's instinct would say that an animated picture is a video, isn't it?
GIFs are popular because they are simply terrific for communicating thoughts, jokes, ideas, and emotions. There are websites that are exclusive to create GIFs that can be easily integrated into most social media websites. The fact that all browsers support GIFs is one of the most important reasons why they are still in fashion while many other replacements for GIFs that came up couldn't stand the test of time. Also, GIFs are easy to make which makes it an extremely attractive affair for everyone.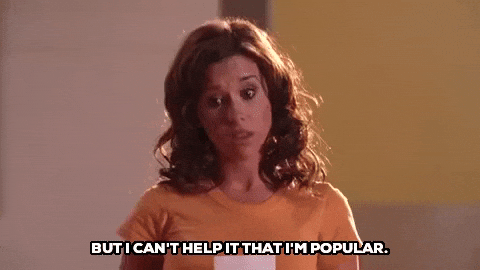 How to use GIFs?
Think of it as emojis. If you want to use a GIF, it should be something that is appropriate for the occasion. Most social media applications allow image hosting sites to make GIFs easily. Even phone keyboards these days come with an in-built GIF function. If you want to keep all your GIFs in one place, then all you need to do is create an account in one of the sites that allows you to create GIFs and save them there.
What is a GIF made of?
GIFs are a series of still image frames that are compressed into a single file which is encoded as a graphics interchange format. A GIF can either be a series of images that are combined together or you can also use a short clip from a video. When you make a GIF from a video, the audio part will not be available.
What to keep in mind while creating a GIF?
With most of our communication happening online, it is no surprise that we have found out ways to express our emotions with the help of a GIF. A good GIF should be something that helps you create a mood or something that fits the atmosphere. But when you are trying to build a GIF, you need to keep a few points in mind.
Should catch the eye
If you create a GIF that someone is bound to ignore at first glance, it doesn't help the purpose at all. GIFs are something that should catch the attention of the visitor at the first instance itself. One more reason why GIFs are so popular these days are because businesses have adapted them extensively, and every marketer worth his/her salt would want to capture the attention of their audience. Grabbing the attention should be the most important objective that you need to keep in mind when you are about to create a GIF. The one that you create should be able to create such an impact at first glance itself.
Mobile-first
If you don't design GIFs that are compatible with the average smartphone, please be assured that it will be a failure. Expect at least 9 in 10 people sharing the GIFs through their mobile phones. Always design with the small screen in mind. Everything that you build for the Internet should be mobile-first.
Socially share-able
The social media platforms that you see have different size limitations. So ensure that you trim the size of the GIF so that it can be shared across all social media platforms.
Simple design when starting out
It is easy to get overwhelmed as there are a lot of elements that can be used when creating a GIF. Let's say that if you want to create a looping GIF, it will involve more variables and someone who is not familiar with it will make a sloppy job out of it. So it is imperative that you start small and once you are familiar with creating GIFs, then you can build complex ones.
Accessibility
Avoid anything that is too gaudy or flashy because it might not sit well with people who have sensitive eyes. The developers should be familiar with accessibility and web standards, only then will they be able to cater to a huge range of audience. Simple things such as vector animation, using inline SVGs, etc., works well.
Turn videos into GIFs
You don't have to rely on illustrators alone, you can simply import any video into photoshop and convert it into a GIF. Giphy provides an easy way to break down your videos into frames.
Get creative
It is a great platform for anyone to showcase their creativity. Since the recipients of these GIFs are usually the young crowd, there is a bit more freedom than other platforms to get quirky or come up with anything that is out of the box. Since GIFs don't usually have big budgets, even a failed project wouldn't affect the business much.
How to make a GIF?
Though there are millions of GIFs available online, it is not necessary we find the exact one that suits our needs. So, it is better we know how to make a GIF. And it isn't very hard either. There are a lot of tools that allow us to create GIFs, we will discuss some of them here.
1. Giphy
Giphy helps you to create your photos and videos (under 20 seconds) into GIFs. You can also create existing videos into GIFs, but with certain restrictions. If the frame rate isn't something that would bother you, then Giphy is the best place for you to make GIFs.
It works on any web browser, computer, tablet or mobile device, and is also available as a mobile app.
Open Giphy and click on 'Create' to make a GIF. If you are looking to upload a GIF that is already present, then click on 'Upload'.
2. GIF Maker-Editor
If you want a GIF maker that allows you to adjust the number of frames per second in a GIF to being able to customize the size, then this is the tool that you should use. It is a comprehensive app that helps you add a lot of cool customizations.
The free version of the app caps your image resolution at 448 by 578 pixels. If you want to create pixels in 720p, then you need to buy the premium version of it that costs $2.99. The tool helps you to easily edit your files if you find it unsatisfactory. It also has the ability to compress the file size and also adjust its resolution.
3. ImgPlay
One of the best things about this tool is the fact that it has a lot of meme-ready templates that anyone can use. You can easily convert your Live Photos and Boomerangs into GIFs. The app makes it a point to organize everything that is on your phone by device type- videos, photos, GIFs, live bursts, etc. There is a small problem though, if you use the free version, their watermark is superimposed on your GIF. You need to upgrade to a paid version that costs $4.99 if you want to share watermark-free GIFs.
4. Gifs.com
It is a wonderful site that helps create GIFs pretty quickly. You can upload your video files or paste the video's URL to create a GIF. When you upload the video file, you will be presented with a simple editor page. Based on the timeline where you want the video to be converted into a GIF, you choose the time frame. You can add effects, stickers, captions, and other things to make the GIF look better.
5. EZGIF.com
Using EZGIF, you can convert videos to GIFs. The maximum size of the file that is accepted is 100MB. Once you upload the video, you can select the time frame during which you want the GIF created. If you fail to choose a time frame, it will choose the first five seconds of the video and create a GIF from it. Adjust the animation speed, frame order, etc., to make a GIF in a few minutes.
6. ScreentoGif
It is a free tool that can record whatever is on your computer screen so that you can make a GIF out of it. You could literally make a GIF out of anything that is playing on your computer.
Open the ScreentoGif program and select 'Recorder'. The ScreentoGif interface should be placed on top of your video and the video should fit inside the rectangle box.
7. Adobe Photoshop
Here is one of the most popular photo editing software on Earth. It comes with powerful features using which you can create top-notch GIFs. If you want to enhance your image quality or add extra effects to your GIFs, Adobe Photoshop is the go-to application for it.
Pull the part where you want the GIF in the video using VLC Media Player. Select 'Advanced Controls.' Press the Record button and you are good to go.
In Photoshop, select File→ Import → Video Frames to Layers.
8. Giphy Slideshow
Slideshow, is one of the tools made by Giphy, using which you can combine pictures to create animated GIF slideshows. To use this, you need to find the images that you'd like to see as a GIF. Choose the pictures in the order that you want it to appear in the GIF.
9. Gifmaker.me
It is another tool using which you can create slideshow from images and animated GIFs. You can change the canvas size, speed of transitions, and the number of times you want the GIF to repeat using the Control Panel section on the Gifmaker.me tool.
10. Recordit
Do you want to copy a section of your screen and put it in the form of a GIF within seconds? Then Recordit is the tool for you. You need to install it on your computer as it is a software that is available for both Mac and Windows.
Benefits of GIFs in Marketing
People flock to social media because it is an outlet to vent, laugh out loud, pass time, keep themselves informed, and so on. Even brands with the right kind of communication can become a hit with its target market. To create a deep and personal relationship with one's target market, GIFs are a great medium for it. Here's how you can make great GIFs that will help your brand.
Show off your product
Do you want your audience to take a closer look at your product? Of course, you want to. GIFs are a great way for you to show your prospective customers how your product looks, and the fact that you can show it in motion is a great addition.
Explain something
Let's say you want to explain something to your audience, a series of GIFs is the best thing you can present them with. For one, it is entertaining to look at animated images aka GIFs. It will explain a lot that pictures cannot.
Gamify your content
Instead of making your customers feel as if they are reading plain content, you can give them a superior and immersive experience with the help of GIFs. It will be fun for them if you use GIFs to explain things and it will increase your social media engagement.
Helps you go viral
While there is no formula for virality, by using GIFs smartly, you can at least put yourself in a position where you could go viral. Also, GIFs are easy to share for people. Well, the more the shares, the easier it is for your content to go viral.
Provide a sneak peek
Are you going to launch a product to the public? But you don't want to show everything and ruin the surprise, but you are only looking to give your audience a sneak peek. What better way than to use GIFs to give them a fleeting glimpse of whatever you are building. Not only does it manage to maintain the suspense, it elevates the experience for them as well.
Easy to consume
In this article, we have learnt how easy it is to build a GIF from scratch. If creating a GIF is easy, then consuming it is easy for the user as well. Remember that the attention span of people is lesser than that of a goldfish these days. Creating animated GIFs to showcase something is one of the best techniques that you can use currently to engage with your audience.
Use it in your emails
While there are people who love reading volumes of text, what about people who are turned off by texts alone? If you use GIFs in your emails, then you will be able to keep the attention of the readers and they will engage with your email even more. You can even hyperlink the GIFs for a CTA and you can surely expect more people to click on the GIF than if you were to just use a textual CTA.
GIFs show personality
We all know how social media is used as a form of expression these days. People have started using GIFs to routinely share their emotions. The same can be done by brands as well. It will be useful to add humor to your posts and when your passing commentary on contemporary matters. If used correctly, you can use GIFs to showcase the personality of your brand.
Share your company culture
GIFs are a great way to communicate to everyone on the outside about how cool your company culture is and that it is a great place for people to work for. Give them snippets using GIFs on how you operate, how you have fun at the workplace, what your daily routines are like, and so on. You can always improvise to show the best feed for everyone.
Use it to animate data
Numbers can be intimidating for most people if they cannot make head or tail of it. Unfortunately, most people are not comfortable when random numbers are thrown at them. Using GIFs, add color and personality to your data. Try to break down the complexity of the numbers using GIFs.
Use it in blog posts
Your blog posts don't necessarily have to be only filled with stock images, it can also be filled with GIFs. GIFs can be used in the blog posts to convey something to your customers with the help of a series of images or if you can get a screengrab that conveys the point without any fuss. It is all about how creative you can get with using GIFs in your marketing. Any type of content that you create for your target audience, there is always a way to include GIFs inside it.
Conclusion
Thankfully, you don't have to be an expert in designs to create compelling GIFs. Just a little bit of creativity and ears on the ground is more than enough to create GIFs that will capture the attention of your consumers. Using GIFs judiciously in your communication will enhance the experience for your customers. You can come across as serious based on the animated pictures that you choose and you can even be incredibly funny without having to think too much if you make GIFs your thing.
With GIFs, you can easily stand out from the crowd by sharing relevant pictures and using brilliant copy to complement it. There is a lot of momentum that GIFs bring. Take advantage of that.