Difference between Customer Marketing & Customer Advocacy
Takeaways
According to a new report published by PageFair, 30% of internet users have installed ad blockers. The report also reveals a rising trend towards ad blindness amongst the millennials. If your marketing and sales strategies ended with posting content online, you are in for a rough year.
It's time to migrate your business into adapting customer marketing and customer advocacy.
Customer Marketing Vs Customer Advocacy
Customer marketing or customer-based marketing extends beyond just acquiring customers. It helps you identify the additional products or services that your customers would prefer and then market that. Customer marketing is all about retaining your existing customers.
Customer advocacy is all about doing what's best for the customers. And when you do that you turn your customers into your superfans or better, customer advocates. It starts with your customers procuring a great experience and ends with free word-of-mouth marketing.
A Brand Story or a Champion Story?
"We have to think about the two different sides, once the sale happens and what happens after sales."
Before the conversion point in the sales funnel, your every action is aimed to impress your potential leads and customers. It's more about validating your logo, brand values, and more. You want them to subscribe, and you want them to give your company a try.
But once you have successfully made a sale, then your voice changes. The customer success might come and ask you for a new slide deck or a competitive analysis. You would turn into providing a much more segmented marketing campaigns for expansion, cross-selling, and renewals. It's all about moving them along in the customer maturity model.
"It switches from the logo to what other customers are doing great, the champion story."
Automate the Scale
Measuring how far your acquired customers are in the customer maturity model can be dreary. Automating the process by placing appropriate triggers, your customer success manager will get consolidated data in seconds. It saves time and effort. Each customer's life cycle is different, and the engagement levels would be different. Identifying the momentum at major key points such as onboarding, helps you gain reviews, webinars, testimonials, and more. "Automating those trigger points, helps you automate the reach-outs and keep up the momentum."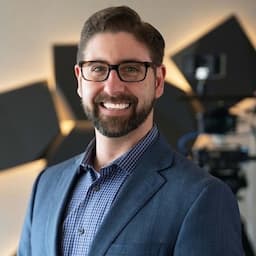 Ari Hoffman
Director of Customer Advocacy, Coveo

A Customer Success Fanatic, Ari Hoffman strives to bridge empathy and technology for customers. He has proven his skills in green architecture, small business entrepreneurship to the SaaS industry. He is said to be a one-man relationship-building powerhouse.

He takes a unique approach to inspiring customers and employees from within, augmenting strong camaraderie and culture. Ari Hoffman is considered a consummate professional and strategic asset who always has time to help his colleagues.