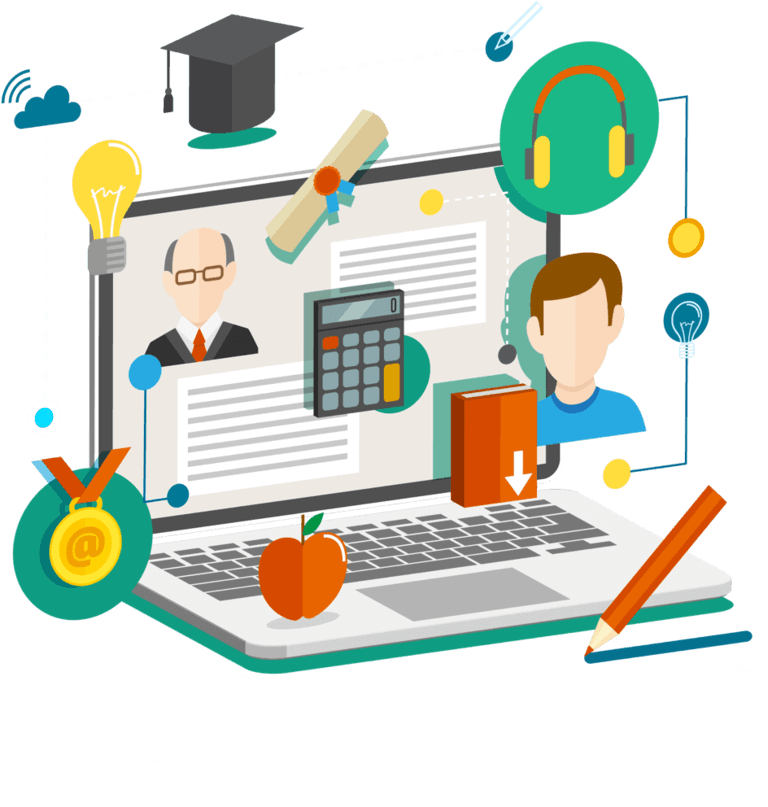 Academic Research Surveys
Back your academic research project with real-time insights!
Your academic research is credible only with valid data and real-world insights. And our Academic Research Surveys not only helps you with collecting data but also makes the whole process a cakewalk! Yes, SurveySparrow offers you simple and efficient features to gauge the accuracy of your academic research conclusions and gain multidimensional perspectives.
Build your Academic Research Surveys
While creating academic research surveys, you need to put forward relevant questions. Give your audience a broad scope to give diverse and open-ended answers to gain accurate insights.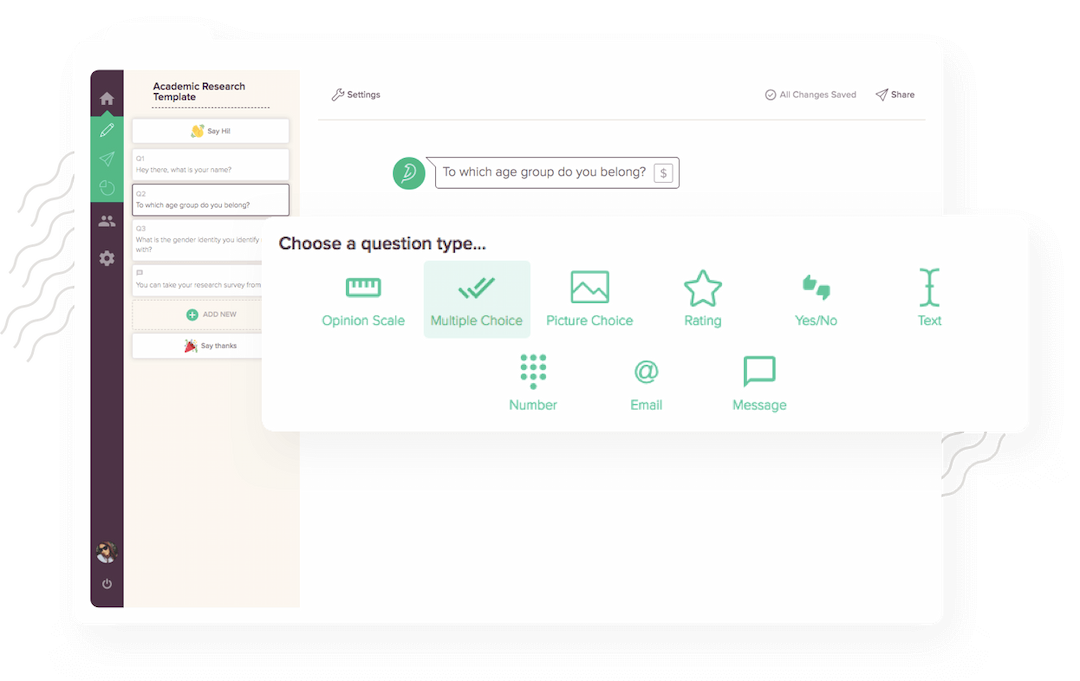 Identify the Target Audience for your Survey
Upon identifying your audience, import them easily using CSV. SurveySparrow's online survey software, helps you segment your survey audience for better readability. And then you can send out your academic research surveys at one go!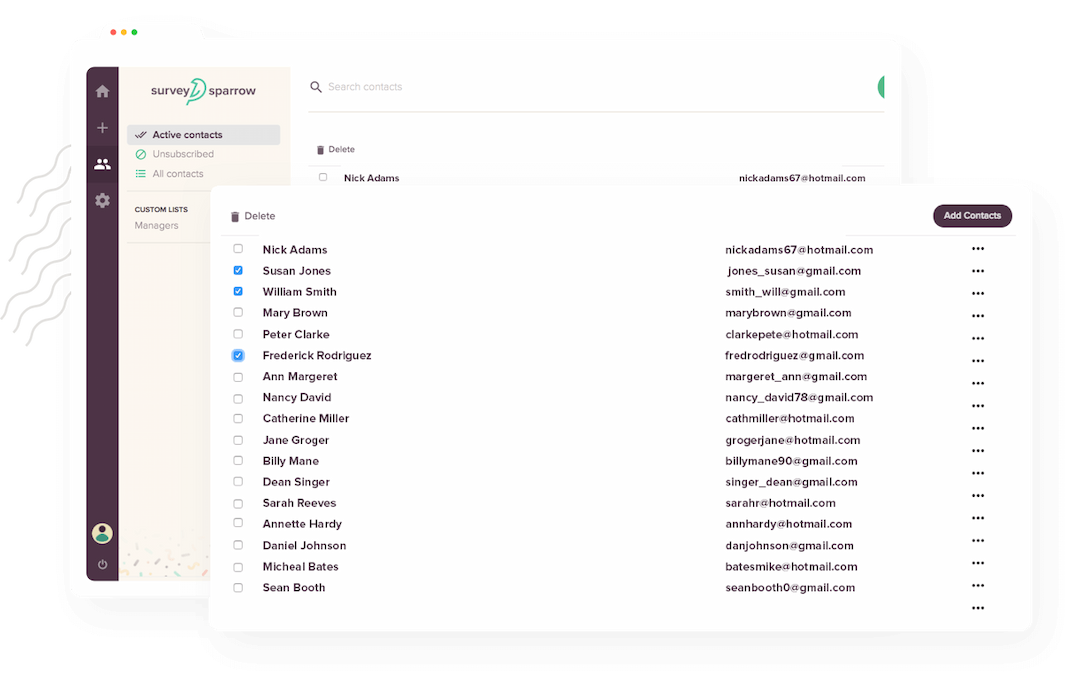 Share with Audience
Now that you have the survey ready, identify your target audience. Share your academic research surveys via weblinks, various social channels or email survey. More the reach, better the completion rates!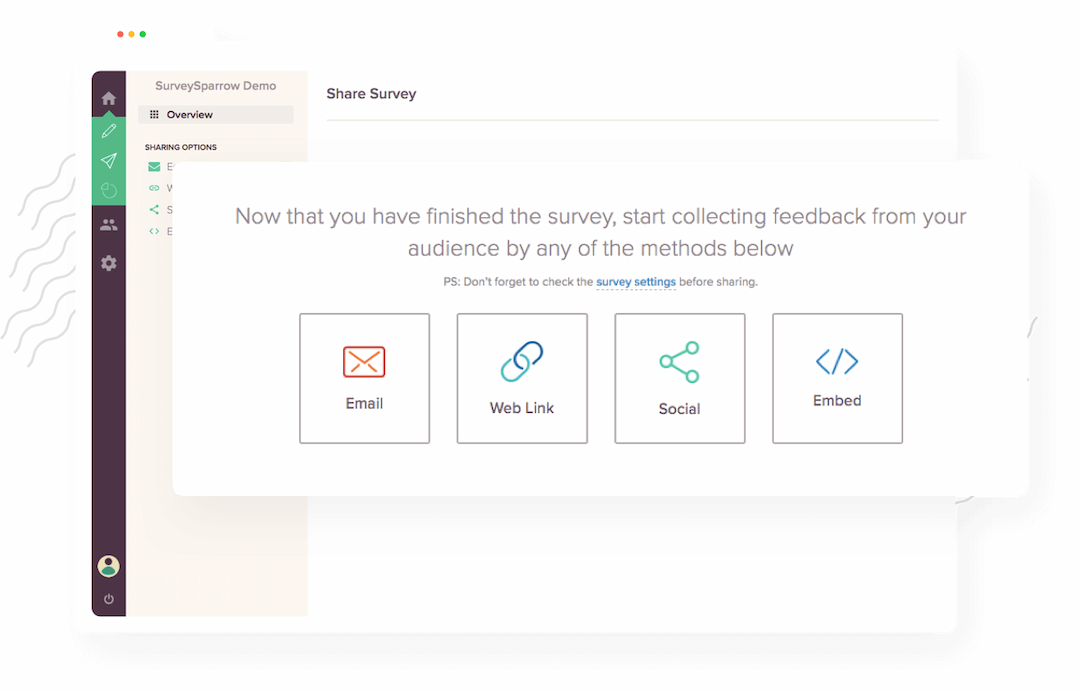 Research Insights
Gathering data isn't effective until it can be processed into useful information. For this, make use of an analysis tool which can provide rich insights. And this aids in validating your conclusions. Graphical data representation simplifies the analysis further.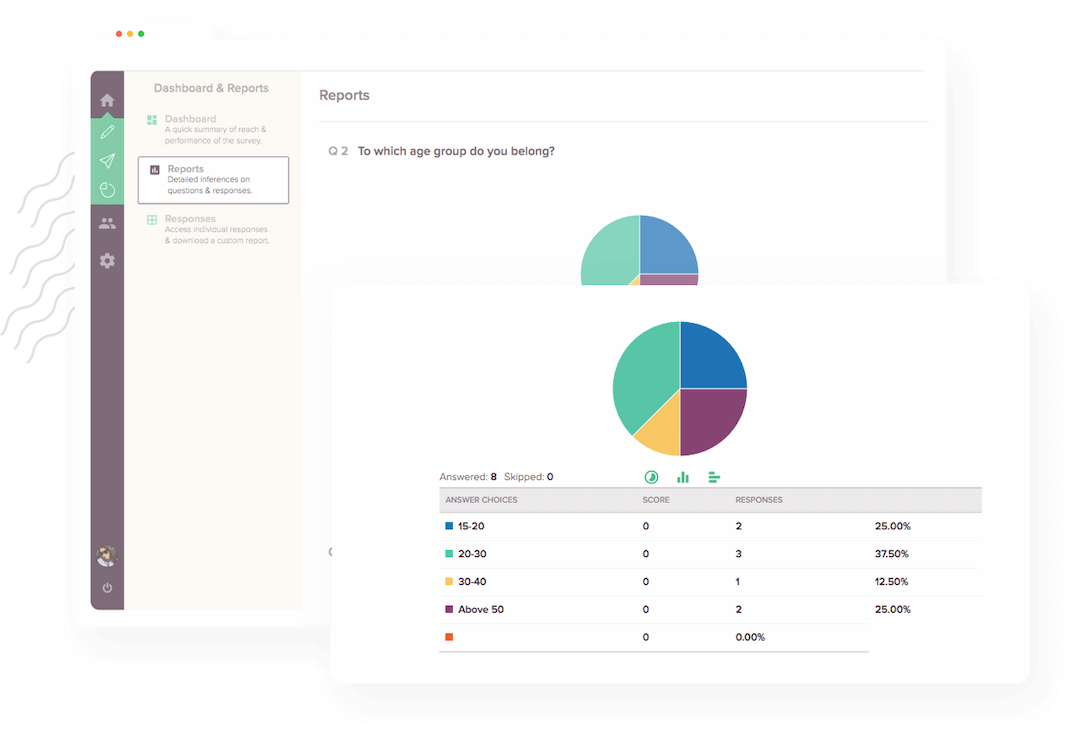 Export Academic Survey Results
Export the useful information your academic research surveys has yielded and boost your research work. The insights from the survey are ready to be utilized to make your research a credible one.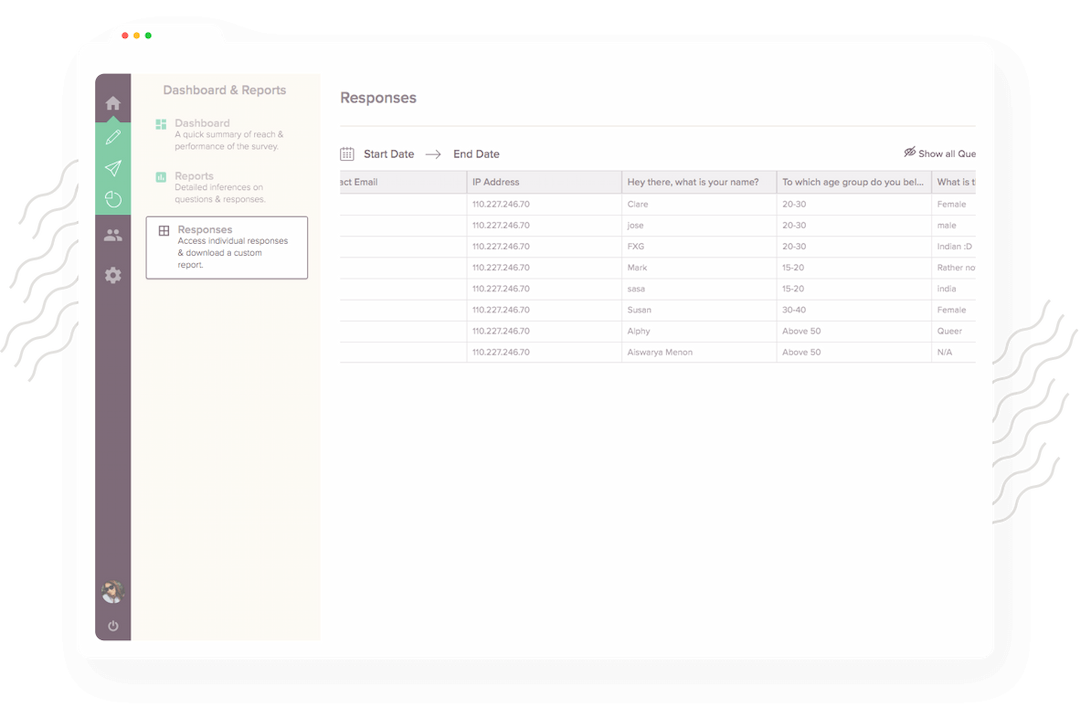 Try SurveySparrow For Free
Easy to create. Easy to set-up. And much more responses.