So this is that time of the month when we get the drum-rolls going to let you know about the new things we were building just for you!
GDPR is Here!
With the night king, came the much-dreaded winter in the last season of 'Game of Thrones'. Many SaaS companies had a similar reaction with the nearing deadline of GDPR compliance.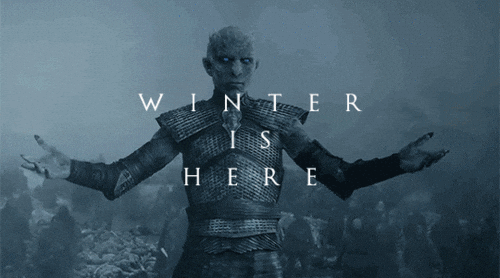 On 25th May, a new wave of change washed ashore with the GDPR norms in the data security domain. The European Union roped in a bundle of strict, tight laws to vehemently protect its subjects' privacy and data security.
But at SurveySparrow, we decided to 'Keep Calm and Comply with GDPR'.
We hold the privacy and security of our users as our top priority, so complying with GDPR was breezy! We revamped our policies to be in-line with GDPR and rest assured, you control your data!
Webhooks: Push out Your Data to Third-party Applications
This growing resourceful concept allows you to tap data and send it to a specific destination; in particular, a URL called the Webhook URL. So when data is to be pushed out, Webhooks helps you to communicate with the destination application.
In this manner, you can send your survey data to any compatible application easily!
Scoring Feature: Now in Thank You Page
With the scoring feature, you can assign a particular value for the answer to questions. As apparent, this is suited for Multiple Choice and Image Choice question types.
Say, you are conducting a quiz on the FIFA World Cup. Each right answer will carry a point while an incorrect one gives you none. At the end of the survey, the scores will be added up and displayed!
Tadaa!
So go ahead and test your respondents with some brain-racking quizzes!
Elite and Enterprise Plan
Here's some delightful news for our dear business users. We've rolled out two plans that laser-focus on the challenging business needs of our users.
With a dedicated customer success manager, data center location and much more, these plans sure prove to be a boon for any business!
And it's a wrap until next time, while we bring you something bigger and better.
From all of us at SurveySparrow,
Have a great June ahead!